7400 State Street Ext. Sodus, NY 14551
Hours: Thursday & Friday 9-5 (closed 12-1 for lunch) and Saturdays 9-1
Winter hours (January and February) Saturdays only 9-3
Small Business Saturday, November 25th, open 9-5
We are Northern Beekeepers
Nestled in Upstate NY, just south of the shores of Lake Ontario is where our bees call home. Here forage is plentiful so there is no need to move our bees from place to place causing undue stress. After 12 years of selling our honey to our friends and neighbors at local farmers markets, there is one thing we have heard over and over again..... people come to us and say, "My friend said to me, 'You gotta try this honey, seriously!" We truly hope you agree!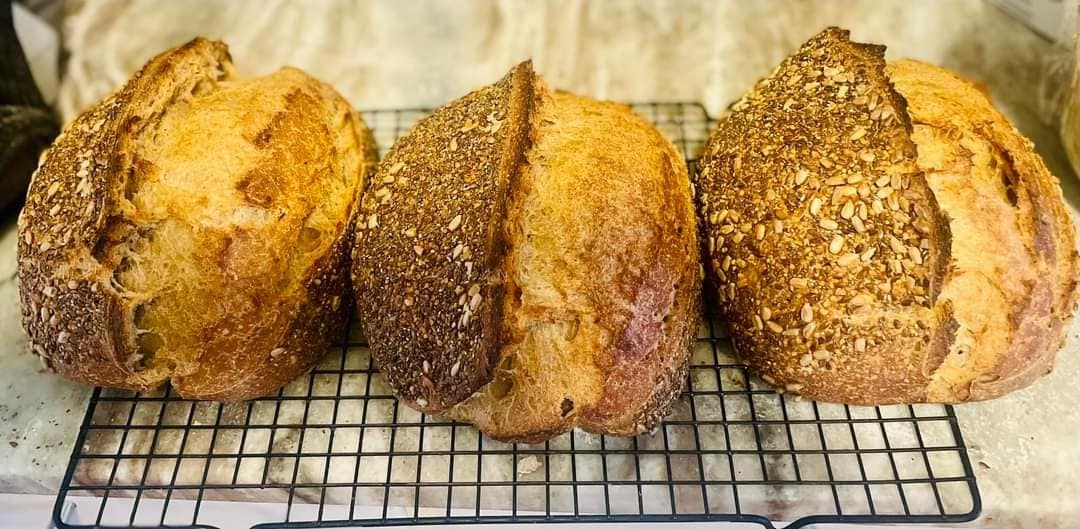 Sourdough Saturdays are coming back soon! Stay tuned for dates!!!
Sourdough Saturday dates....will be posted soon
Our products. Find us in store, at the summer farmers markets and now online shopping. Please, bee patient with us as we learn this new platform :)
******Sold Out for 2023****** It's time to order your bees
2023 nucs are $180 +tax and box deposit. These are 5 frame nucs with a 2023 queen. Breed is Italian/ Carniolian Hybrid.
Bees are not available to order online. Please call us or email for details.
Brent 315-879-4109
Email us
Thank you to everyone who came to see us at the summer Farmers markets. We truly appreciate you and hope that you have an amazing winter! If you didn't stock up with honey and jam sufficiently, please stop in to see us at our shop in Sodus this winter. We look forward to the rest period of wintertime but will be happy to see everyone again in June!